The Franchise Registry Membership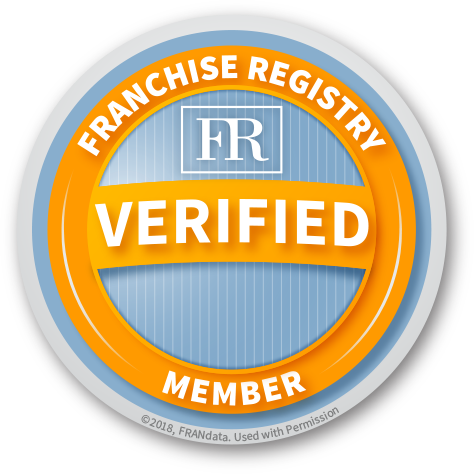 As a franchisor, the franchise registry membership improves your franchise financing program. Being a member of the franchise registry helps you meet lender demands for efficient access to the information lenders need when they need it – this means the best outcomes for you and your franchisees.
Will SBA lenders hesitate with your franchisee's loan application if they do not find the information they need?  Some already are.  Small business lending is driven by efficiency because profitability margins are tight in this economic environment.  The latest SBA process introduced uncertainty, and until clarity is provided, SBA lenders now have new inefficiencies to solve.
I recently took advantage of the Financing Consultation Call offered by FRANdata. It was a real eye opener – I had no idea what I didn't know! My advisor pointed out many opportunities for my company to a paint a more transparent, compelling snapshot of the financial soundness of our business opportunity. It is clear to me that this once call that we are not telling or great story to the lenders out there.Financing Consultation Call is no brainer and educated me on our FUND score and how meaningful the score is to lenders. I would encourage others to take advantage of it too!
Kathleen McKay
Direction of Franchise Development
Home Instead Senior Care
What Does Your Membership Mean: 
• Visibility to a constantly expanding list of lender members (8,000+) who regularly seek franchise information
• Consistent, centralized, and reliable access point for lenders for signing and, if brands require other documentation, supporting lender access and fulfillment of the brand's requirements
• A FUND Score & Report (for brands with 50+ units)
• Consultation to discuss changes in the lending environment, factors that affect your franchise system's fundability, and what you can do to improve your FUND score and/or SBA performance data
• Host your FDDs for access by lenders 24/7
• Provide access to 20 years of historical SBA documentation decisions which lenders need to process franchise loans
• Peace of mind that
your brand's documents will be available to thousands of lenders and are kept secure
your brand will always be kept abreast of the constantly changing world of franchise financing regulations and lending guidelines
SBA Policy Notice on SOP 50 10 5(J)- Revision to Franchise Review Process for 7(a) and 504 Loans
franchisor-concerns-with-the-sba-addendum