Franchise Systems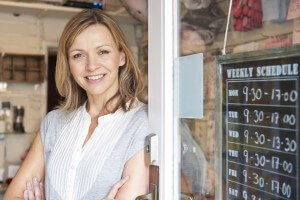 Our business is understanding how the franchise business model works with your business and your industry. Our research and advisory services are built upon both insider perspective and strategic insight stemming from more than 5,000 brands that span more than 30 years of analysis and information. FRANdata has helped franchisors of all sizes and experience levels improve their operations, development, and strategic plan for 20 years. We have worked with multi-national systems holding thousands of units, prospective franchisors deciding how best to enter the market and everyone in between.
Our expertise and perspectives on franchising are original and unmatched. We use objective data from every active franchise to help you make better decisions. Below are a just few of the ways we can help your franchise. Call us today to discuss your specific needs.
Directional guidance for navigating and predicting franchise growth
A strategic research project is tailored to answer the franchisor's need for strategic direction– whether and where to franchise; pre-sell decisions for current franchisor owners; acquisition advisory for growth; general strategic issue research, and the like.
Whether its supporting franchisors through private equity meetings, global expansion, strategic planning or a period of market growth, we have the analytical solutions available to guide any franchise organization to achieve their highest level of performance.
Reinforcing Your Recruitment Strategy
FRANdata's enables our clients to achieve significant cost savings by discovering the best way to spend marketing/sales dollars and effort.  An effective recruitment strategy hones in on what messaging and methods resonate with your targets in order to directly impact the speed of your lead conversion. FRANdata enables this outcome by helping you:
Profile your ideal target
Understand why your franchisee prospects are not buying in order to improve your sales/marketing outcomes
Validate sales goals against what the industry has achieved
Benchmarking/Competitive Assessments – Learn from the best to achieve your best
Understanding and enforcing a strong growth strategy is crucial in maintaining a strong brand. With information about every active franchise operating in the U.S., we can help you discover the systems that are your closest peers, and give you a complete picture of how you stack up against them.
Performance Benchmarking provides franchisors with a better understanding of their performance by clarifying the underlying goals for analysis, identifying appropriate performance outcomes, and isolating peers to assess performance against. FRANdata collects the right information, conducts the analysis, and advises the franchisor on the implications.
Franchisor functional responsibilities, including recruitment screening, training, site selection, pre-opening and post-opening support, compliance, technology, and advertising.
System issues, such as unit economics, unit turnover, and franchisee engagement
International Development
FRANdata provides franchisors with extensive research and analysis on how to expand and improve their international reach by studying the viability of specific countries based on market research, growth modeling, and primary research gathering insights from other franchisors who have chosen the same path. We help you improve your international growth strategy by helping you:
Learn what it takes to make your international expansion successful
Understand the dynamics of the country as it pertains to your business
Avoid potential global expansion hurdles through our proven international market research methodology
Franchise Financing/Capital Access
Securing financing for franchisees is frequently a significant stumbling block to growth.  Through close relationships with over 8,900 industry lenders via the Franchise Registry and a deep understanding of underwriting criteria, we help make the borrowing process more efficient and successful. Our franchise financing services ensure that franchise systems have access to capital in amounts and on terms appropriate for their credit risk profile. Verified Franchise Registry members attract more lenders and franchisees to allow for more and better loans.