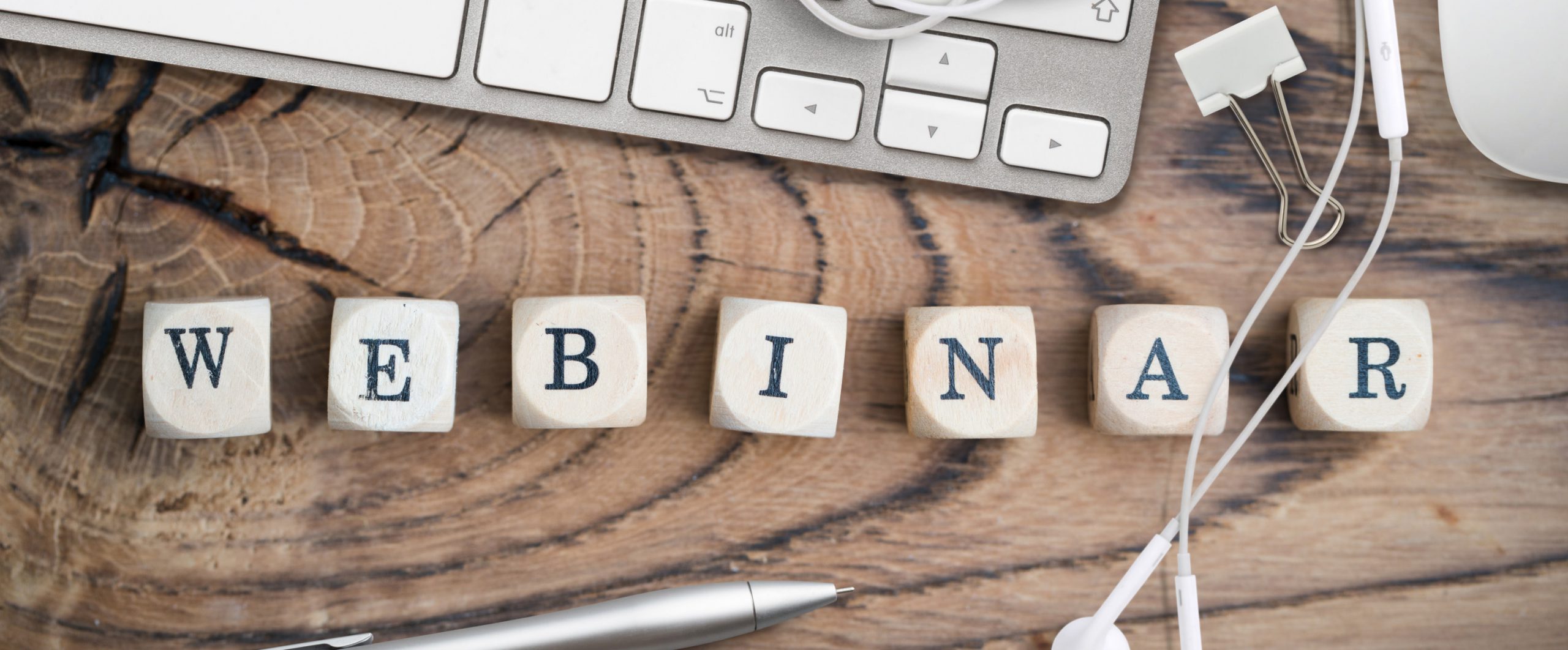 IFA Webinar: Economic Impact of COVID-19 on Franchising
Speakers: Darrell Johnson, CEO, FRANdata, Michael Layman, VP of Federal Government Relations, IFA
As the pandemic continues to evolve and businesses plan for recovery, this session aims to analyze business continuity, employment, and output, putting into real terms the consequences of the pandemic. This session will cover:
Overall Impact on Franchising
Impact on Industries
Impact on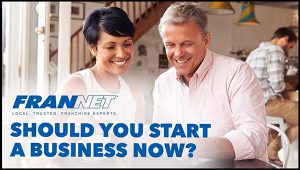 FRANNET Webinar: Should You Start a Business Now
FranNet's CEO Jania Bailey and a special guest panel of experts discussed the state of the industry and what the future holds for franchising. Darrell Johnson, CEO FRANdata, will address what they have seen after a crisis in the past in terms of opportunities. He also addressed what to expect in the franchise segment over the next 12-18 months.  Bridget Weston, CEO of SCORE, addressed what the SBA and SCORE are predicting in terms of new business startups and Matthew Gourgeot, Head of Corporate & Business Development Thryv, covered what his company has seen in terms of the impact of the pandemic on the independent small business owner vs. the franchise owners.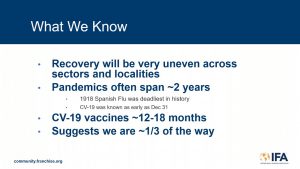 IFA – Franchise Business Impact of COVID 19 – Forecasting and Planning for Recovery
In this International Franchise Association (IFA) webinar, FRANdata's Darrell Johnson outlined the data and trends that will guide the reopening of franchise businesses and the recovery of the economy more broadly. Johnson outlined the variations that would shape the reopening, and the realities that will face franchise businesses, including: unit insolvency; lack of uniform geographic distribution/impact; and additional costs and restrictions for business.